"I am happy with all aspects of our business relationship. They anticipate problems. They don't fight fires. They prevent fires. They are extremely organized and they are good value seekers. They don't just go for the most expensive finish. And they are honest. When they tell you X, it's X. It's not Y or Z or part of X. It happens. People would be lucky to work with them. They're very busy. If you're able to work with them you're very fortunate."
"As I Chicago interior design professional I pride myself on working with the finest trades for my clients. Tandem Construction continually exceeds my expectations. They are my go to contractor because I never need to worry about problems, they always have a solutions and are on time and within budget every time. I highly recommend the Tandem Team for any Chicago construction project that needs to perfect in every way!"
"It has been a pleasure working with the Tandem Construction team to bring the rooftop garden project to fruition. This was a complicated project for many reasons and I am happy to say that we are very happy with how it turned out. Their professionalism, attention to detail, and proactive approach to the project made the construction process go very smoothly. I appreciate their willingness to help solve problems and to take ownership in the project. I certainly look forward to teaming up with Tandem Construction again on future projects."
"We worked with Tandem on a few projects one being a luxury condo remodel in downtown Chicago. Tandem was extremely detail orientated, organized and truly cared about the project. The work performed was high-quality and well crafted. Communication was also excellent during the entire course of the project which was crucial because the client did not live in Chicago. We found Tandem to be an excellent contractor and look forward to working with them on the next project and referring them to our clients. Thanks Tandem!"
"The team at Tandem Construction exemplifies the dedication to quality, timely completion and the professionalism that we require of all our vendors. Tandem Construction has successfully executed the myriad of details that we envision and we are delighted to recommend them as one of our preferred contractors."
"Very diligent general contractor/developer. Great team efforts and the overall organization is outstanding. No games here, just quality work and seamless construction. "
"Working with Tandem Construction as we built our home has been easy and very smooth. Their focus and attention to detail, creatively customized design work, and use of high quality materials combined to provide us a beautiful home. The team is responsive, easy to communicate with, and kept to our agreed-upon schedule. We highly recommend the team and are thrilled with our new home!"
"I have had the pleasure of working with Tandem on several projects. In today's market where every contractor is after your attention, it is refreshing to find a firm like Tandem to work with. They are a relationship driven organization. Not only do they execute their work with high quality, the team at Tandem follows your project from start to finish and then beyond. You will find them flexible and trustworthy in their dealings and willing to provide high quality input. The quality of their work and the work of their subcontractors contain the value and commitment you expect from...
Read More
"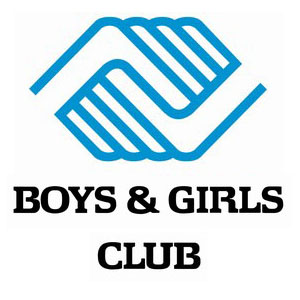 "Our Boys and Girls Club construction project was more complicated than most. We had to maintain partial occupancy while demolishing one building that had been connected for 130 years. We then added a new building and gut rehabbed the existing for a brand-new complex. We formed an extremely successful team and our expectations were exceeded, thanks to the finest contractors I've ever worked with. Great communications and they always went the extra mile to ensure quality and service. Tandem Construction gets my enthusiastic endorsement and thanks for a job well done."
"I would highly recommend Tandem Construction for any commercial project. Whether it is a large box retail build-out or a small physician's office, Dimitri, Chris and the Tandem Team have consistently done a great job for my clients. They are prompt, professional, neat, and produce the highest quality workmanship. Tandem has always been receptive to my tenant's needs and continuously kept us updated throughout each project phase. Their experience, skill, and product knowledge is why Tandem continues to exceed my expectations in every way and we will look to hire them again for future projects."
"In their function as general contractor for Sacred Heart Schools, Tandem Construction has managed two projects for us. Both projects were completed on time and within budget with quality workmanship. The spaces met our hopes to expand our programs, and they are beautiful. Tandem was a responsive and accommodating contractor who was both effective and a pleasure to work with. I hope to use them for other projects, and I am happy to recommend them to others."
"Tandem Construction was hired to renovate the swimming pool and deck for Lincoln Park Tower, a 348-unit condominium project managed by Draper and Kramer, Inc. The work, which was finished on time and within budget, looks spectacular; some say it is now the most beautiful pool in the city."
"Antunovich Associates has had the good fortune to work with Tandem Construction, Inc. on several projects over the last couple of years. These projects have ranged from interior and exterior office renovations to mixed-use residential buildings to historic preservation. We have found that Tandem are more than up to the challenge building these diverse projects. However, it is the way they go about their work that is really impressive. I believe a key to Tandem's success is the relationships they have developed with subcontractors in every trade. A loyalty exists there that helps ensure that a project will be successful....
Read More
"
"My experience with them has been excellent. There is good communication and they know what they are doing. The contractor has been here every step of the way. He's the guy that knows the physical work that needs to be done and he is always on site, always. I think that is very important because I know that someone is watching and things are being done properly every step of the way. I would highly recommend Tandem Construction."